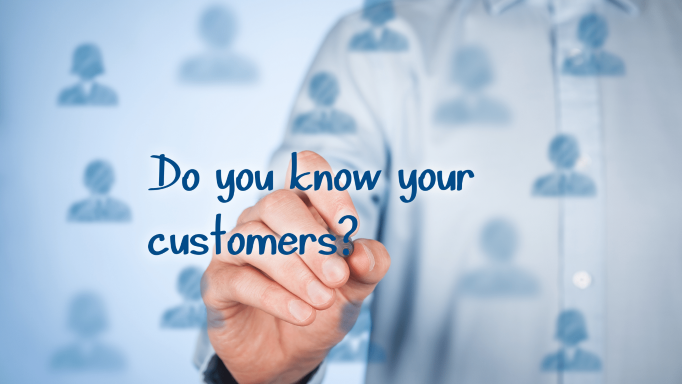 Information is the key to sales success. The more you know about your prospect and product, the more you can determine if they are suitable. You'll encounter a range of objections from your prospect during the sales process, and you'll need to know how to handle them to seal the deal. To accomplish this, you must first understand the psychology of the prospect. In this article, we'll look at some steps you can take to understand your customers better.

Develop a Profile of Your Customers
Gaining a working knowledge of your prospects begins with creating a complete customer profile that contains demographic data and, more crucially, data on how they feel and think. Find this information by conducting an online search of your target buyer. Follow them on social media and everywhere else online where they're communicating. Begin gathering information about them and creating a profile that reflects their opinions, needs and aspirations.

Focus on Value, Not Price
People purchase goods and services based on subjective value rather than objective price. They will buy it if they can see the unique value the product provides, how it will improve their lives, and how it will assist them in overcoming challenges. People complain that something is too expensive because they haven't yet realized the product's unique value.

Understand the Justification for "No"
You'll make sales, but you'll almost always receive a "no" at first. This is something that every salesperson dreads, but this fear is unfounded. In reality, a knockback can present you with some helpful information. You can learn more from your prospect's "no" than their "yes." You'll have a greater insight into how they think and feel if you can figure out why they're not interested at this time.

Benefits are More Important Than Features
Of course, a prospective buyer cares about a product's features. People, on the other hand, buy mostly for emotional reasons. It's fantastic if you can show how your product's robust characteristics set it apart from the competition. To sell successfully, you must show the prospect how your product or service will improve their lives. This positive future vision evokes positive feelings and, when combined with helpful features, will aid in the sale.

Attract the Attention of the Prospect
Whatever psychological characteristics your prospect possesses, they all have one thing in common: their attention span is limited. You must capture and maintain the prospect's attention which is first accomplished by determining what matters most to the individual and then appealing to that. These are referred to as "pain points." This term refers to areas of a prospect's life or business where they are experiencing difficulties and seeking convenient solutions.
Remember that selling is a team effort between you and the customer. You're attempting to find the most appropriate answer to the customer's unique situation. You're evaluating your product or service to ascertain if it fits their needs and aspirations. You'll be able to more successfully handle sales objections if you approach the prospect with empathy and a clear understanding of how they think and feel.